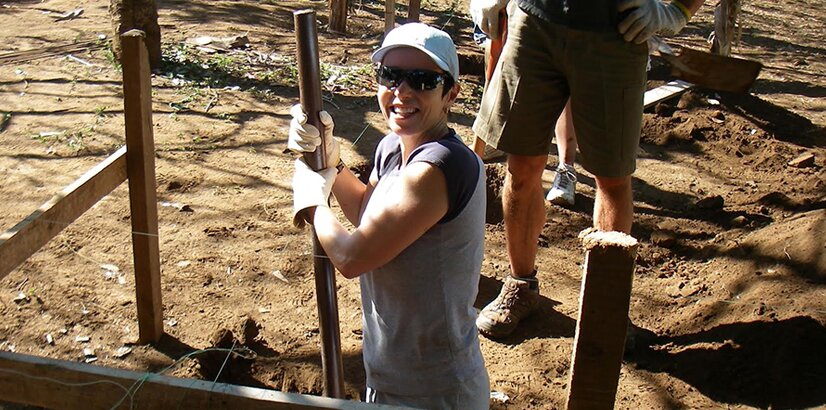 Created Date: April 19, 2018
Author: bridgestocommunity
Category:
Comment(s): 0
Cathy Z – 6 trips & counting
In 2010 I had the incredible privilege to join Bridges to Community Canada and travel to Nicaragua where – in one short week – we would build a house.  Actually, we would build two houses!!  This is a trip that I had always wanted to do but because of busy lives in Canada I seemed to keep putting it off. I was challenged by a friend to take the time and go.  When I went on this journey I was thinking I would go to Nicaragua – once – and I would built a house and that would be the end.  Far from it!!!!
Thinking I was going to give back to these people who have nothing it turns out that what they gave me was far more than the house we built for them.  I saw a people that have nothing but are happy, are content, are family and community oriented.  Their example to me was life changing.  And we did build two houses, a roof for two families so they no longer had to worry about the rain and the wind and the dirt.  They had a roof over their heads and a tile floor.  They had a door that they could close and lock.  They had very very simple comforts in this home we built them and they are forever grateful. We were welcomed as family and told that their new home would always be our home too.  That was back in January 2010.  Fast forward to 2015 and I am now in the process of planning my 5th trip!!!!  I have been truly blessed.