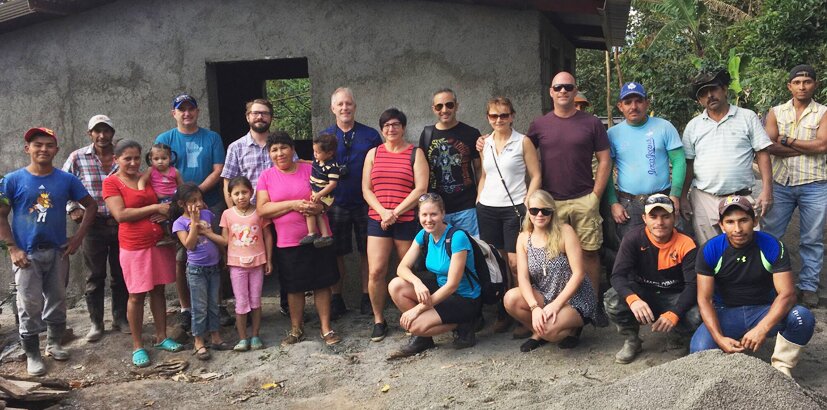 Created Date: February 20, 2018
Author: bridgestocommunity
Category:
Comment(s): 0
Jessica K – Inact trip Feb 2018
The trip was absolutely wonderful. I'm so thankful I got to go with such an amazing group of people. It was definitely an emotional time, but I'm missing it so much already. The people of Jinotega and Sasle were so kind and genuine and you could honestly feel their love when you were with them. I definitely surprised myself a lot and this trip is going to change a lot for me in terms of my outlook on life and even what I do with my life, and I'm so thankful for that.
It was hard work, but it was so incredibly rewarding and I have absolutely no complaints about the entire week. I went in to this expecting to learn a lot about Nicaragua and Bridges but I didn't expect that I'd also learn a lot about myself – I was very surprised with the amount of work I found myself capable of, and how I was able to let my emotions out, as I normally am very uncomfortable with doing so. Our whole group was so supportive and encouraging and I really needed that as I have not been in the greatest mindset for a long time now and all of the support I've had and the relationships I've made, paired with the wonderful work we did in Sasle, is going to change things for me in the best way. The families we met and worked with were all so incredibly hard-working and kind, and I was so amazed by the work ethic of the people of Sasle. We had neighbors just passing by come and help us with the house – I've never seen anything like that before. Jinotega has so so so many selfless and generous people.
The hardest part of it all was saying good bye – we got to know the families so well and it was wonderful to play with and spend time with the children. I loved the night we had dinner with both of the families. We played with the kids and laughed and the next day one of the little girls, Valesca, ran up to me and gave me the biggest hug and smile. Thinking about not being able to see any of them again breaks my heart, but I'm so happy we were able to help them with the construction of a safe and sturdy home that will last them a long time! It's been an emotional few days back – a trip like that really puts things in perspective and you have a new appreciation for life in Canada and how fortunate we are to live here. This was a very special, life-changing trip for me, and I absolutely cannot wait for the next one.
Thank you again.