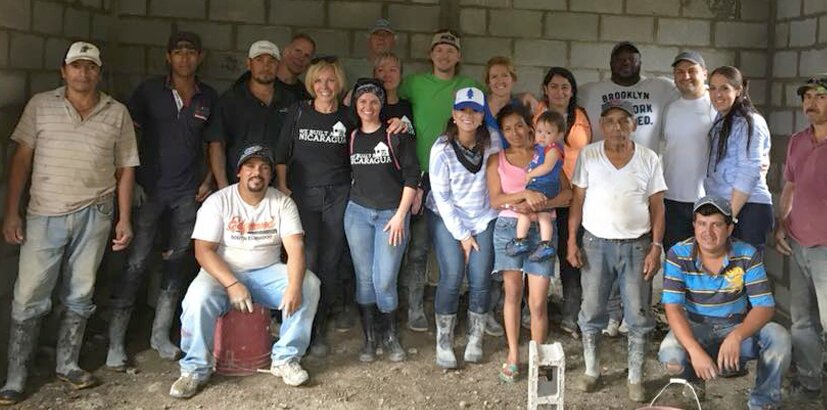 Created Date: February 23, 2018
Author: bridgestocommunity
Category:
Comment(s): 0
Sheila – Cypher trip Feb 2018
First let me say THANK-YOU for including me in the Cypher group – which really feels more like a family now.  This trip was everything I had hoped it would be
I must admit to feeling some trepidation and anxiety prior to leaving – especially since I didn't know most of the other people going.  I wasn't sure if I would physically be able to keep up at my age and I was also unsure of how I would react to the living conditions and being in such a different environment.  I am proud to say that I think I was able to handle my share of the work and that I adapted very quickly to our new "home".   It didn't take long for  the "strangers" I had left with to become my "Nicaraguan family"  – I couldn't have asked for a better group to experience this with (however we did miss our leader).   The work was hard but extremely satisfying.  The people were all very friendly and grateful that we were taking an interest in them , their families and their country.  Almost immediately you notice the sense of community spirit among the people,  from the volunteers helping in the construction of their neighbours' home to the huge turnout of parents and children to greet us at the local school upon our arrival.
As expected I experienced numerous emotions on this trip and you can't help but re-evaluate certain aspects of your life.  I obviously felt extreme gratitude for everything that I have and everything Canada has afforded me but I also felt that the Nicaraguan people have something that we have lost a bit of in Canada – the ability to enjoy life without material items , and the joy of just being together.  I was struck by the children playing outside for hours with just a stick and their imagination and the heartwarming night we spent with the families , enjoying each other's company and  finding ways to communicate even though we didn't speak the same language – I was reminded that basically we all want the same thing in life,  to be able to provide for our families and for them to be safe , healthy and happy.  I am so grateful  that I was able to contribute, in a small way,  to the hopes and dreams of two lovely families.
The main thing I have taken from this trip is that my "community" doesn't stop at the Canadian border nor is it bound or limited by geography.   My community is far reaching and includes people from every corner of this big blue planet we all call home.